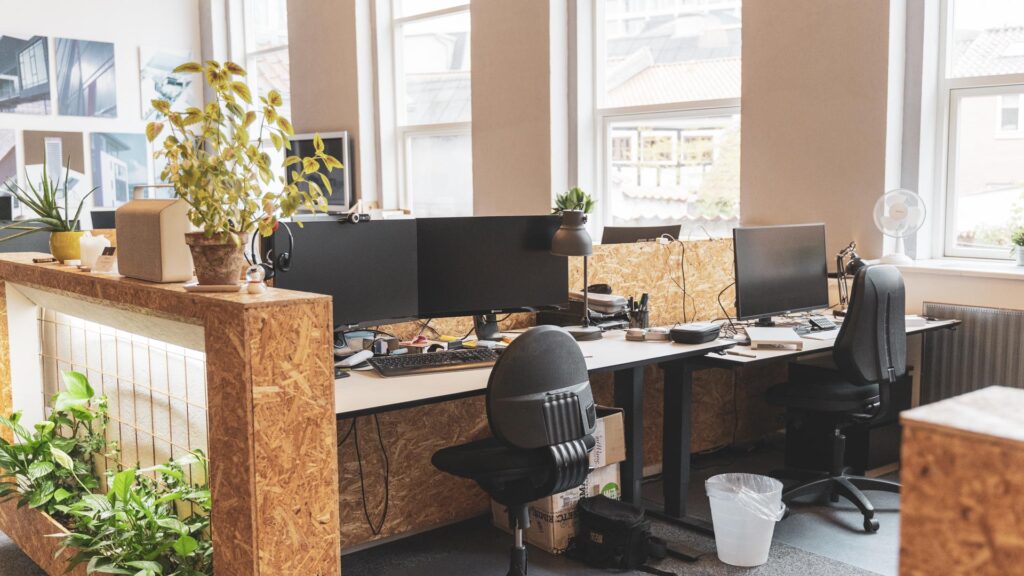 Name on mail box and entrance sign
Priority access to meeting rooms
Free usage of eventroom for business events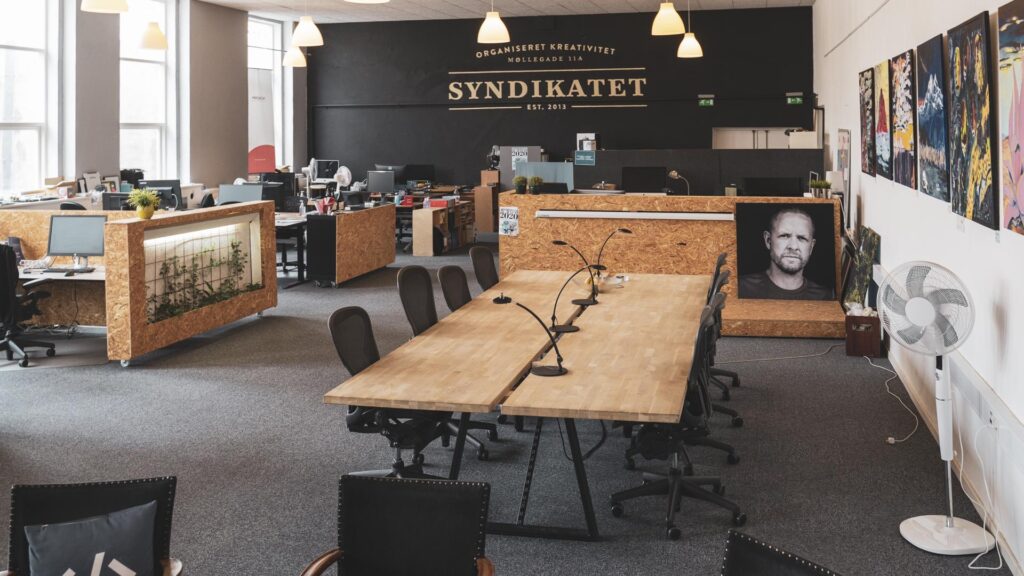 Access during regular opening hours (08-17:00)
A spot at the shared main table
50% Discount on eventroom for business events
For all new members a Startup fee of DKK 995,00 applies
All contracts have a notice period of current month + 2 months
Would you like to host workshops or events at Syndikatet? In that case, you can rent our eventroom. The room is 6×10 meters and can fit up to 30 people for workshops or presentations.
Projector, workshop kit, whiteboard, internet access, coffee machine and extra chairs and tables are available in the room. If you have special requests or needs, reach out to us to hear what is possible.
If you have a fixed desk at Syndikatet, it is free to use the eventroom for business events. If you have a flex spot you can get 50% off when renting the event room for business events.
Half day: 1250 kr
Full day: 1995 kr
2 days: 2995 Kr
If you need to host multiple events or workshops, contact us to get a quote.